Spring in Ireland launched with a new festival: St Brigid's Day! 

It was a timely reminder of the strength of the feminine and the human sense of justice and care for nature.  As you know, we love nature here at Ballin Temple and we took the opportunity to reflect on the changes in Ireland since the mythical time of gods and goddesses, including Brigit (as the name is commonly spelt for the goddess), through the Christian transition, sometimes said to have been completed with the rape of the Abbess of Kildare in the twelfth century, through the re-establishment of the Brigidine order in Tullow, where Pam has taught yoga for two decades. 

Our conversation can be enjoyed in video or podcast.  And if you like our perspective and are interested in making the world a better place, please join our system change community here to stay in touch with those efforts.  It's free!

Reflecting the nature loving priorities of Brigit, below are some ways we're working with nature. We welcome your involvement and invite to be a Sanctuary Supporter.

Usually February is the coldest month of the year, but this February we have enjoyed rare warmth as snow drops and crocuses bud.   Meanwhile the new gardening year is beginning, even as last year's crops retain some vitality - we are still harvesting carrots, dragon kale and chard. 

We will launch a gardening course this month with friends in mind.  Grow Your Own can be enjoyed in-person here in the amazing walled garden, or you can tune in on-line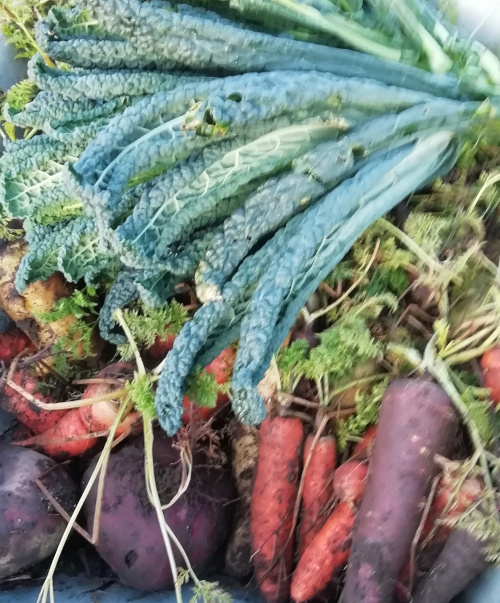 via zoom.  We will share our experience throughout the year.

The format is to meet monthly from March to September. Spanning the growing season allows us to experience a full spectrum of activities and see the progression through the year.   You'll be able to ask questions about your own situation to personalise the learning, meet other local like minded people, share ideas and experiences and grow some veg!  Find out more here.  And enjoy a virtual tour of the garden here.

Please REGISTER now for our FREE introduction on Saturday February 25. 


If you're eager to plant, we have some seed potatoes for sale (several varieties including floury King Edward, blight resistant Sarpo Miro, and the gorgeous strikingly purple Violettas).

And if you're eager to work in our garden (or have a friend who is) we are opening up to WOOFERS.  Check out the listing here.

Beyond the garden, in to the fields we are planting trees.  Last week we planted a handful of beech grown from seed gathered from Altamont by seed saver Monica Murphy and donated by Mr. and Mrs. J. O'Toole.  We are also in touch with UpLift to sponsor a small coppice for them, which we hope will be close to the roadside for all to enjoy.  Our friends at Coillte nursery have also offered us some trees too so that we can extend our planting, so many thanks to them as well.

If you would like to sponsor tress or gift them, perhaps as a memorial, please get in touch.
From the fields we have small square bales of untreated hay available if you're looking for clean feed while the grass is low.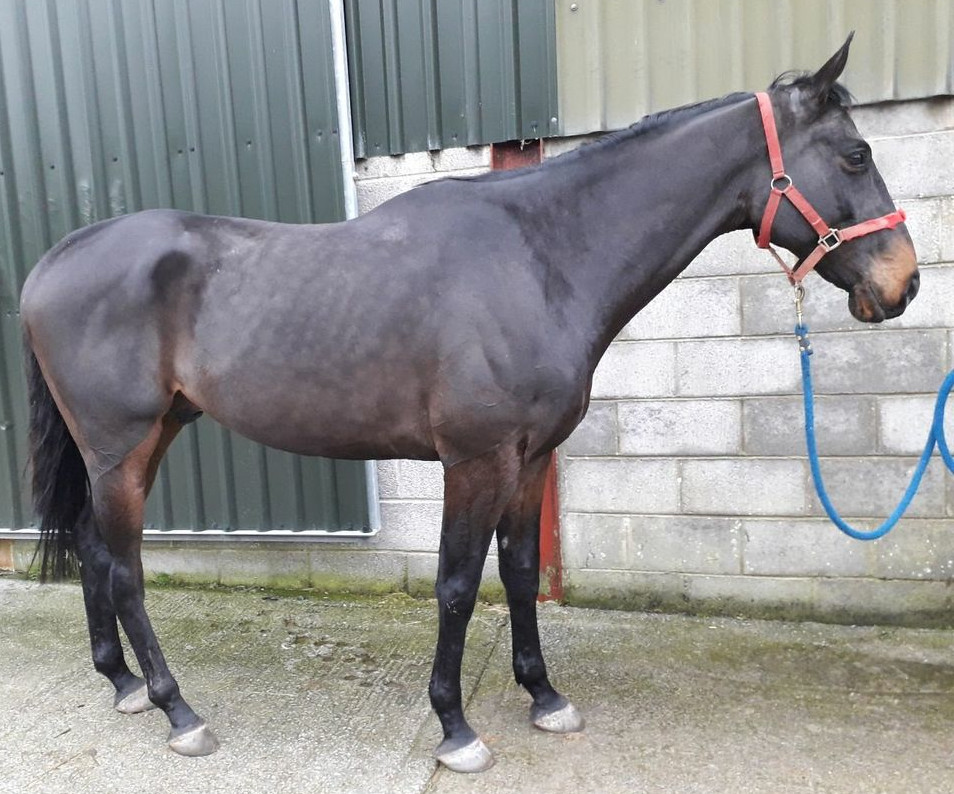 We're feeding that hay to Lex, Tymandra's gentle and intelligent horse, Lex.   Since buying him out of a racing yard, she has brought him on in dressage style flat work and showjumping as well as quiet country track hacks.  Unfortunately, she is so busy with her horse breeding work she has little time left to spend with him, so she has decided to look for a new home for Lex.  Lex enjoys getting out and an experienced rider would have lots of fun with him.  You can find details of the horse for sale here.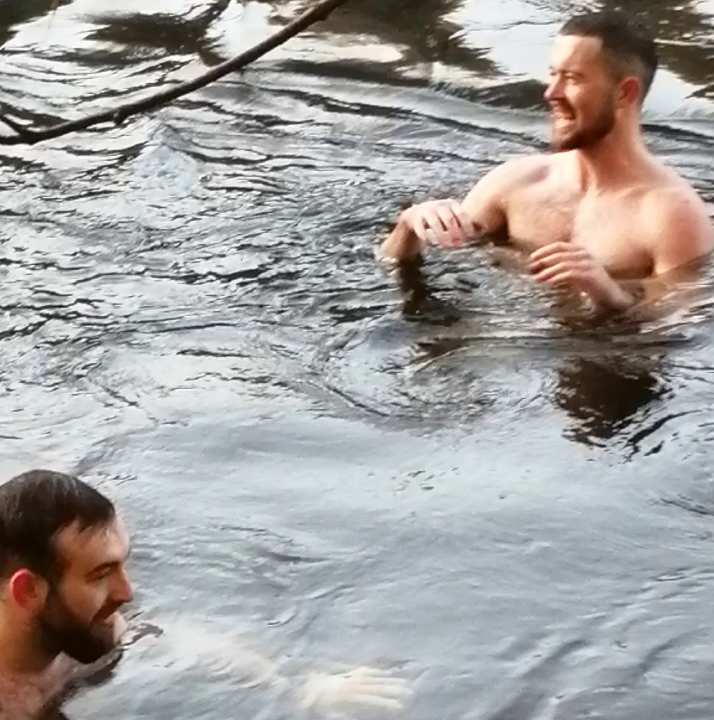 We're also maintaining our conservation policies on the river so there is no fishing this season. However, you might see a rather big fish enjoying a morning dip! Richard (here with his friend Jack) has been enjoying a dip in the Slaney all winter.  We're waiting for the summer heat-wave. #Freezebury is for others.

Protecting nature's treasures - the ancient woods, the river and maintaining low input, extensive land management practices -  is not free and the government is more likely to hinder than help.  Your support makes a huge difference to what we can do.  Please consider being a sanctuary supporter to help us protect the wonderful diversity of life in and around the river Slaney and ancient woodland, for the good of nature and the community.  We don't use chemicals in the woodland, garden or fields. Any clearing of paths and removal of fallen trees; planting of new trees; all the vegetable growing; and hay production is done by hand and mechanically. Your support keeps this corner of nature clean and welcoming to a huge variety of wildlife. Thank you so much!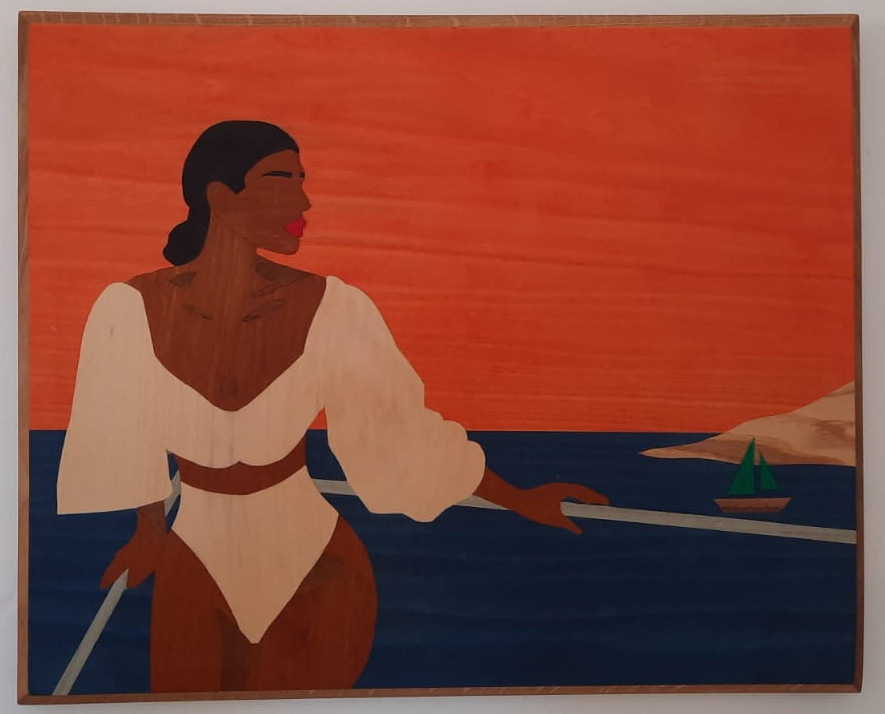 Finally, in this modern age it is not easy to find people working with their hands, but a newly minted resource is currently residing here.  Richard earned a  BSc(hours) in Furniture Design and does beautiful work in wood from bespoke, ergonmically designed armchairs to amazing marquetry (designs and pictures in wood veneer - check out the picture to the left made with dyed wood which is a box lid!). If you would like something special please get in touch to discuss commissions with him.  You can see some if his work on Instagram.

Beyond the sanctuary, we were delighted to be help with of Carlow Tourism's film featuring Carlow Butler family history.  CEO Eileen O'Rourke guided the process and Fiach O'Neill and Conor Diggin of MCO took fabulous shots of the area and made a fabulous film. Huge thanks to Turtle Bunbury  for his help checking the story, which was beautifully narrated by Tymandra. The film will be released on-line in the coming weeks and we'll keep you posted.

Meanwhile, The Baronets of Cloughrennan, which provided much of the material for the film, is in its second print run, and we've had very positive feedback.  Again, thanks to Turtle for his expansive knowledge and rigorous attention to detail in writing that book.  You can find a copy in the Carlow Library or buy one here.

Happy spring!

Pam and Tom 

Farm, Garden, Sanctuary, River and Woods
A nature club for people who love nature. 
---
Ballin Temple, Ardattin, Carlow, Ireland
+353 86 8179237  Website   Facebook