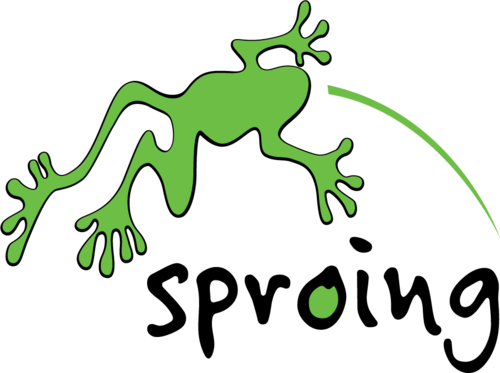 Spring Sproing!!!
The world seems a bit crazier these days, but spring is still sproinging!  Isn't LIFE amazing?  Even in the cold of January the witch-hazel blossomed.  By now, even though we face cold and wet days ahead, birds are tweeting, bunnies are bouncing and buds are bursting.  There's a long way to go, but winter's rest has come to an end.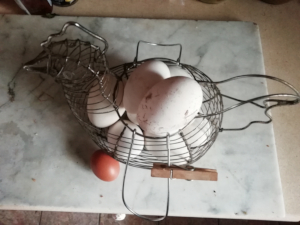 Many have finished lambing and calving already.  Our livestock is limited to poultry at the moment, and not many as we've not restocked since their depletion last year.  Nevertheless the geese are laying.  The eggs are huge and filling.  Thank you geese!  Tymandra has just returned from Hyde Equine in Cork and might stick around for a little while to expand the equine population and offer livery ... we'll see.  She's already in demand so might be called away soon enough.    In the meantime, we'll expand the flock as spring sproings.
We're a bit behind in the growing department.  Onions are in the ground, but no seeds have been sown which means tomatoes might be delayed and others too if I don't get my boots on!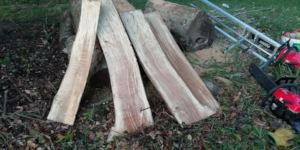 There's been lots of logging.  Right now we're heating the house with wood only, via the open fire and cooker.  We're trying to avoid fossil fuels and have been seriously looking in to rebuilding our energy systems to use wood only.  It'll be work, but it'll mean that the next generation have a working system when the oil runs out in 20 years.  Our research has been fascinating (thanks to Clive Stanley for his tips and advice) and made us realise what a bounty Ireland could be sitting on if we managed its natural resources better.  Plant more trees!!  We've already planted 5 this year and have plans for many more.  We've also harvested some alder to clear part of the garden and use in construction.  We have dreams of log cabins ... we'll see.  And we cut our first slabs with the mobile saw mill - super fun!!
The fishing season is upon us as the hunting season wanes.  It looks as though the river opens on 1 April according to FisheriesIreland.ie.  While we prioritise conservation, the beat will be open and some people have already signed up to fish. We'll cut the path when we can get the tractor down to the river, but will maintain a policy of leaving the banks uncut so that erosion is not encouraged.  While fishing is a gentle past-time to relax and get away from daily troubles, we find that walking the river and woods is rejuvenating even without a rod in the hand.
To win a free family Nature Club membership name the blossoms in this FB post ;-)
Biking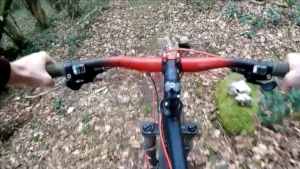 March is one of the best times to be biking in the woods. The brambles are down and the weather is improving.  We're lucky to have Jaspar building jumps and berms to help fly through the woods. Check out this vid of him riding his new trail.  I tried it yesterday.  I'm calling it Covid-19 because it offer a measurable chance of self-determination especially for old people like me - I avoided both jumps and one of the berms.  Check out Jazzing the berms.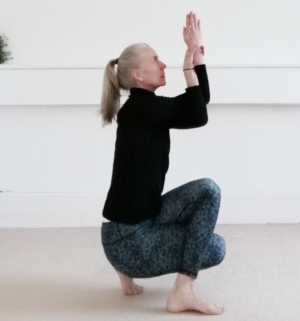 Meanwhile, at a more sedate pace, yoga continues to help us with our health, flexibility and general feel good.  Pam runs her regular group classes and is now offering a number of workshops to explore areas in more depth.  Her "as easy as you want it to be" approach means that anyone can join in, although for those with some experience, these workshops will help expand capacities more deeply. (If you are interested in on-line yoga classes (because of self-isolation) please let us know as we can make arrangements to deliver them this way.)
On the subject of health, there's some useful info on the C-19 here.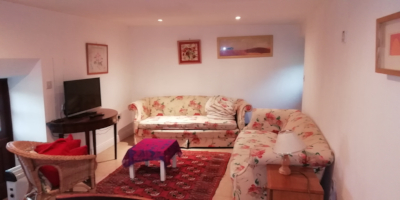 Since travelling abroad through airports seems to be a bad idea at the moment, you or friends might like a "staycation".  Our holiday cottages will always have a window of at least 2 days between visitors to keep them virus-free.  In The Shed guests enjoy a traditional cottage with a recently refurbished Stanley cooker and views of Mount Leinster.  Plus the river and woods.  Let's invest in our own resources - holiday in Ireland. :-)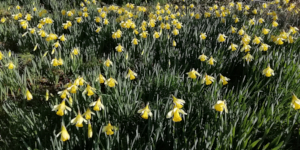 Beyond the immediate concerns, if, like me, you think big changes might be coming down the line, you'll find some food for thought in a recent essay here: What in the world...?.
Hoping to see you in the woods soon.
Pam and Tom xo

Farm, Garden, Sanctuary, River and Woods
A nature club for people who love nature. 
---
Ballin Temple, Ardattin, Carlow, Ireland
+353 86 8179237  Website   Facebook